I didn't post yesterday and I know I said I would post everyday this week on Monday, maybe I should have said I would try to post everyday. Oh well, I'm posting a look from Nicole Richie (5'1") today. I don't really like this look so I'm going to change a few things in the similar look. Here it is:
Forever 21 Relaxed Burnout Knit Top $17.80
American Ealgle Boyfriend Cardigan $19.95 (on sale!)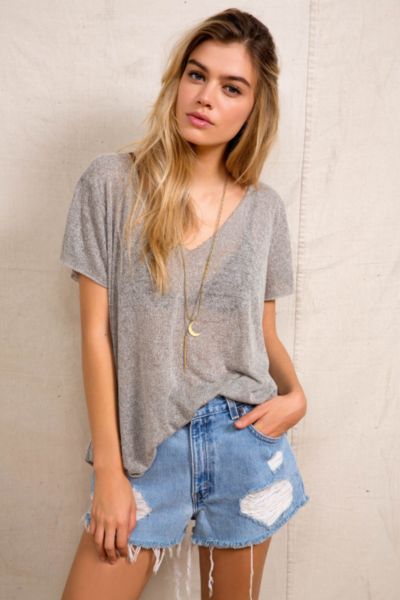 Urban Outfitters Urban Renewal Cutoff Denim Shorts $28
ASOS Thin Ribbed Over the Knee Socks $6.90 (on sale!)
Bakers Hemet Boots $59.99 (on sale!)
Where to find these items:
Cardigan:
www.ae.com
and in American Eagle stores.