Hey everyone! I've kind of been gone for a while because I've been really sick. But I'm starting to feel better. I did get a new laptop! So now I'll definitely try to post more, because my old laptop was slow and weighed as much as a small child so I hated to do anything on it. Todays look is from Mollie King (5'4"), here it is: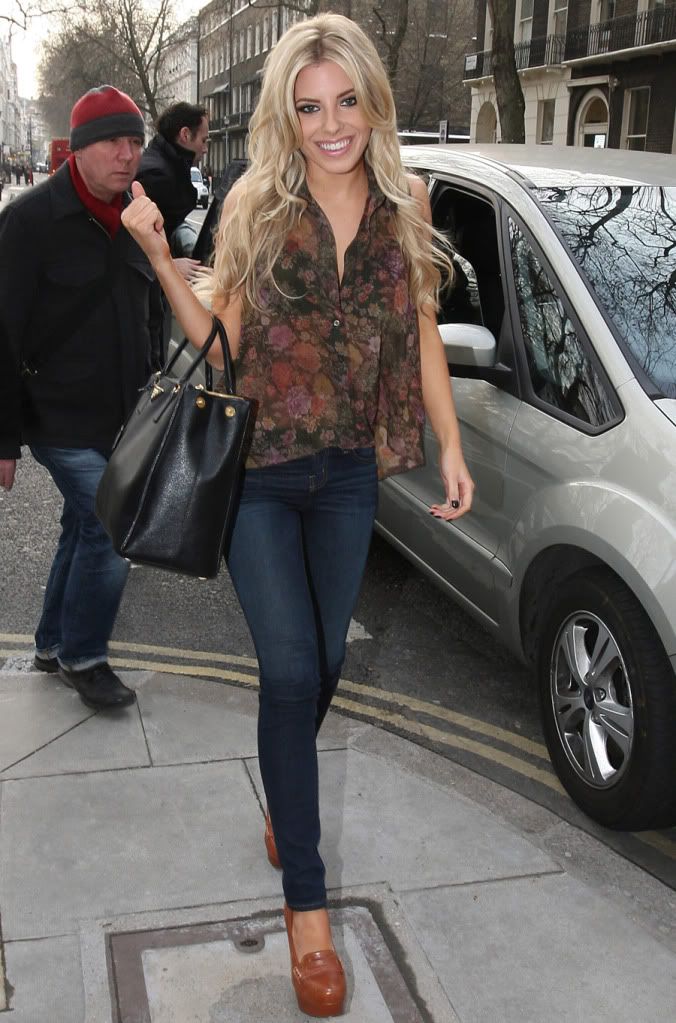 A similar look:
Topshop Multicolored Silk Gem Tab Short Sleeve Shirt $60 (on sale!)
Delia's Olivia Jegging $39.50
Aldo Urquiza Heels $89.98 (on sale!)
Where to find these items:
Top:
www.topshop.com
.
Jeans:
www.delias.com
.
Shoes:
www.aldoshoes.com
.